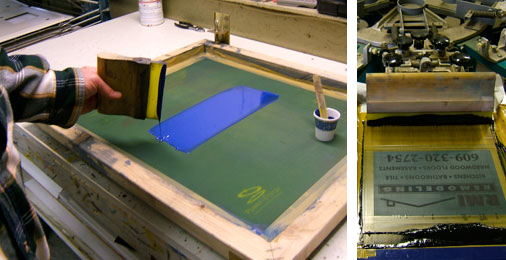 ScreenTech has been providing top quality screen printing, signage, and a full range of related services since our founding in 1985. And though the industry has changed substantially in the last 25+ years, we pride ourselves on remaining true to our core values: producing the finest quality work and exceeding customer expectations.
Today ScreenTech operates a fully digital environment offering state-of-the-art screen printing, large format output, vehicle graphics, and custom embroidery for a wide range of clients. From component printing on flat panels or equipment chassis to t-shirts and all types of apparel and accessories we're able to do it all.
Call 856-809-9459, email us, or request a quote on your next project. We'll deliver on time, on budget, and hassle free.